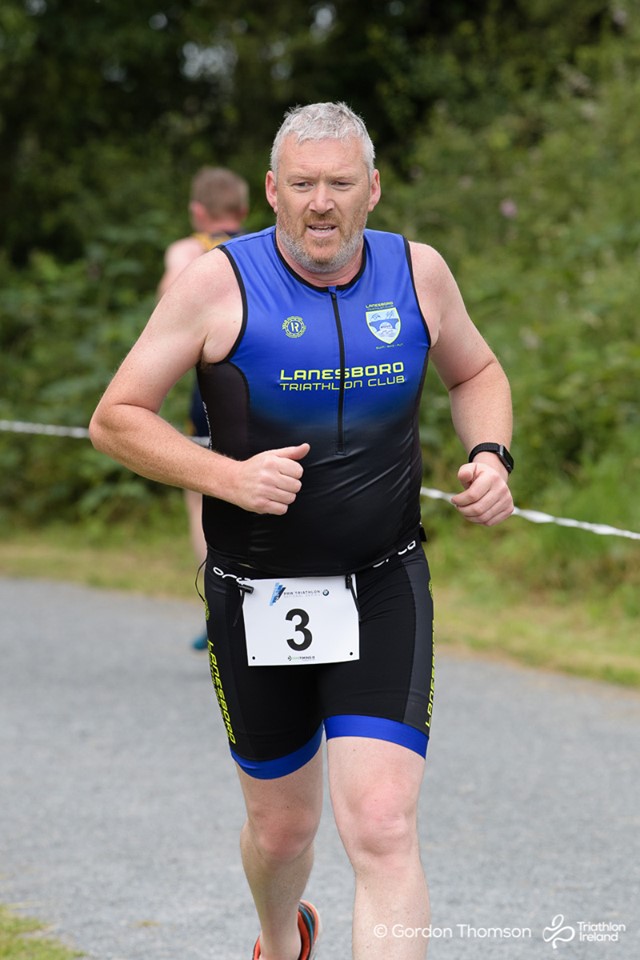 My thoughts on joining the Lanesboro Triathlon Club.
A triathlon was something I always thought about doing. I liked the idea of doing a Swim, Bike and Run. But attempting to complete three sports disciplines in succession seemed an insurmountable challenge. Then, new year 2019, in Roscommon I noticed a sign for Zero2Tri and immediately said that's for me. I was apprehensive about going to the Zero2Tri opening night but as soon as I walked in, I was met with the friendliest and welcoming group of people. It was a great introduction evening with lots of information, and all my questions answered.
The training consisted of Monday Swimming, Tuesday Turbo training and Friday Running. Swimming was brilliant as it was divided into different abilities, from absolute beginners, moderate and advanced level. The swimming coaches are excellent and very encouraging. At the time, I could not swim 2 lengths without stopping. Spinning classes were done in the community centre and again facilitated by excellent coaches. Running took place on a running track, once again led by excellent coaches, catering for all abilities. The great club atmosphere helps build your confidence while running, swimming and cycling, all at your own pace.
As the weeks went by, I was making great progress and great friends. In April, after just 3 months of training from zero fitness, I did my first Tri a Tri in Carrick on Shannon. This was a very well organised, fun event for beginners, with huge support and encouragement from Lanesboro Triathlon Club. It started with a 250M pool swim followed by a 16K bike ride and then a 4K run. It was a fantastic feeling to have completed it.
The training builds up over the months and varies which I like. I especially like the Brick sessions usually consisting of a bike/run session or a swim/run session.
In only seven months of joining Lanesboro Triathlon club, I completed a few Sprint Triathlons. I along with other beginners enjoy the training and getting fit. We don't race but just want to complete the triathlons. There might be a bit of bragging and slagging afterwards with a social drink, but all in good spirits. 
Although the season is not over, I am already planning some events for next year and looking forward to the winter training. I have no hesitation in recommending the Lanesboro Triathlon Club. As a new member to the club, all the members have been so friendly, approachable and encouraging  which has helped all the Zero2Tri members to achieve their goals.
Paddy Dowling
---

Lanesboro Tri Club will be running their zero2tri programme again next year. If you are keen to get started before then, please get in touch! Contact us by email at exec@trilanesboro.com.
If you are interested in finding out more, we'll be hosting a lauch night for the 2020 programme in our club rooms on Saturday 11h January.