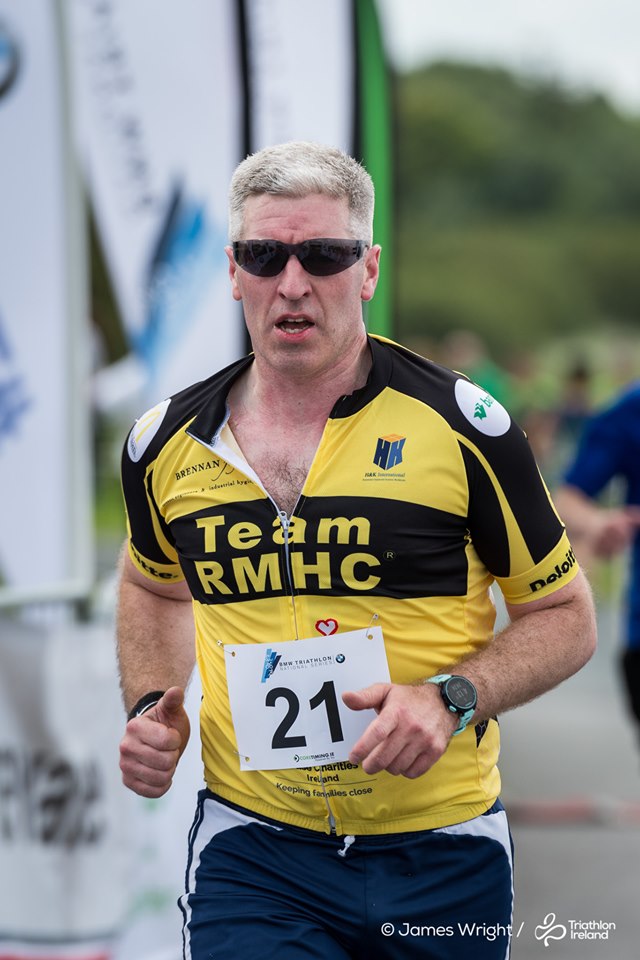 I moved to Lanesboro recently and decided to join Lanesboro Tri Club earlier this year. Coming from a GAA and Rugby background, I was looking for a sport that could keep me active with regular training and a club feeling about it. Lanesboro Tri Club ticked all these boxes.
Their Zero2Tri programme means that they have the structures in place to mentor all "newbies" and help them achieve their individual goals…whatever they may be. The programme means that there is always a senior club member there to advise during training and to cheer you across the line in your first event. 

I can't swim, so my goal this year was to participate in the running and cycling disciplines only.  For the Triathlons, i just entered as part of a relay team with some of the clubs famed "orcas" or members that prefer to concentrate on the swimming. 

Hopefully next year i will "take the plunge" and learn to swim!
John Healy
---

Lanesboro Tri Club will be running their zero2tri programme again next year. If you are keen to get started before then, please get in touch! Contact us by email at exec@trilanesboro.com.
If you are interested in finding out more, we'll be hosting a lauch night for the 2020 programme in our club rooms on Saturday 11h January.