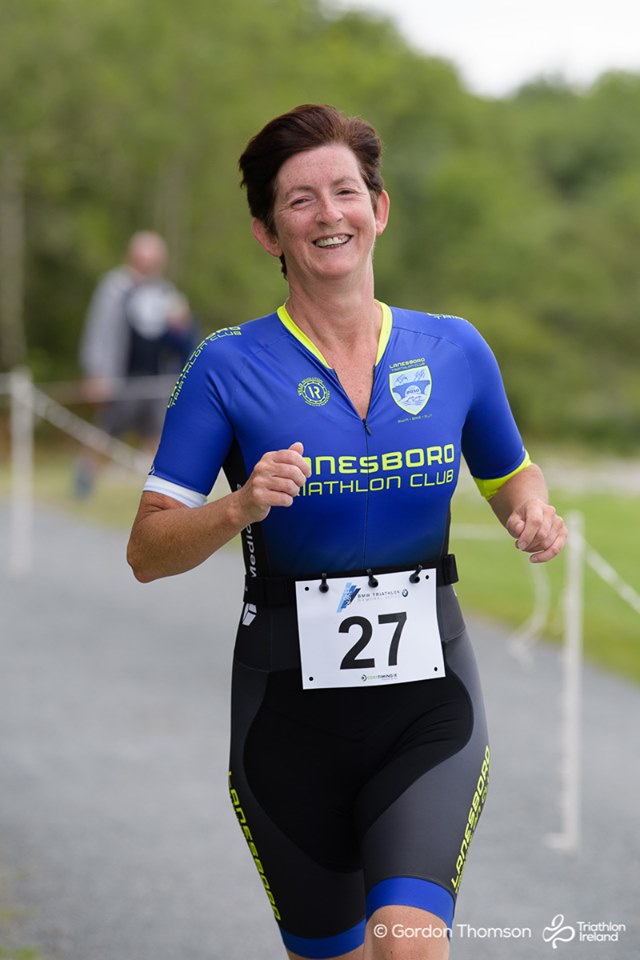 I moved back home to Ballyleague in May 2018. I had been living away for over 30 years and I knew that in order to get out and meet people I needed to get out and about. I figured that getting involved in a Club / Activity of some sorts would provide the perfect opportunity to do the same.
I knew Lanesboro Triathlon Club existed and anything I had head about it was always very positive. When I found out that they ran a Zero2Tri event (for complete beginners) I decided to go along and find out a bit more.
I attended the Zero2Tri information evening back in January and to be honest I did not expect to be made feel so welcome by everyone there, all of us potential "newbies" were welcomed with open arms, some familiar faces but a lot of people I didn't know. I listened as other members spoke of their experience within the Club and the one thing, I got from that evening was how proud everyone was of the Club and there was great comradery between everyone.
I left that evening fully committed to joining up. Now, I wasn't fit at all, couldn't swim properly, didn't own a bike (had to borrow one) and I never did distance running (I didn't run full stop !!) but I had set myself a goal of doing a Triathlon and that was that.
The Coaching you get in each of the disciplines is second to none and it's amazing to see how each individual progressed in their own way over the course of the training sessions.
Hand on heart I can honestly say that joining Lanesboro Triathlon Club was one of the best decisions I have ever made. The support and encouragement that you receive from fellow members is something I have never experienced in a Club before and I am so proud to be part of it now.
On July 13th this year, I achieved my goal by completing my first ever Sprint Triathlon on home soil and the sense of personal achievement on crossing the finish line was very special and it was all thanks to the members of Lanesboro Triathlon Club.
Grainne Egan
---

Lanesboro Tri Club will be running their zero2tri programme again next year. If you are keen to get started before then, please get in touch! Contact us by email at exec@trilanesboro.com.
If you are interested in finding out more, we'll be hosting a lauch night for the 2020 programme in our club rooms on Saturday 11h January.