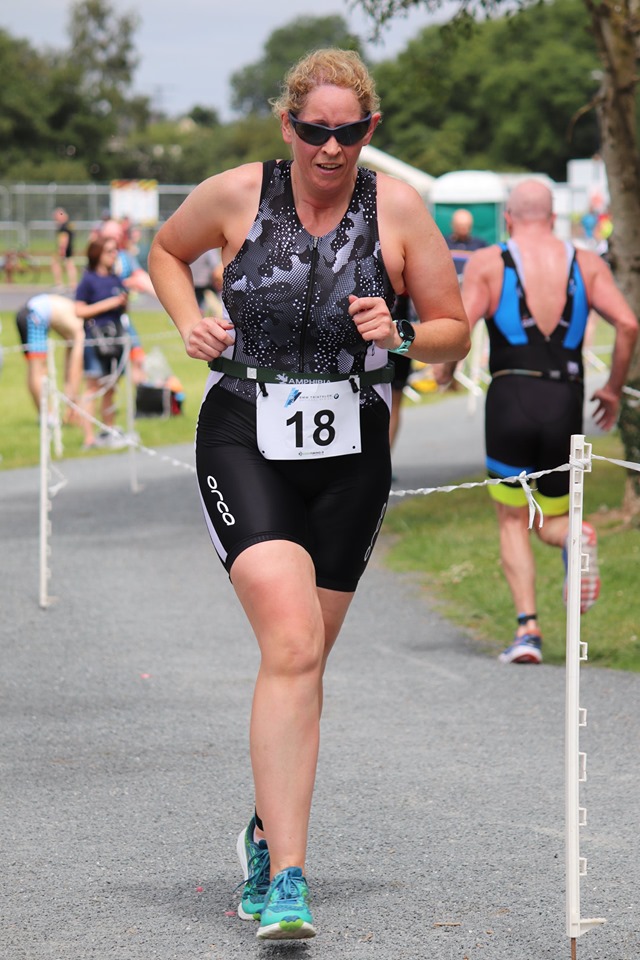 After many years of saying I'd like to do a triathlon & having gone to Lanesboro to watch the Two Provinces in January I finally did just that. I had seen the signs for the information night & decided to attend the night & check it out. It was a good opportunity to hear all about the club & meet members & we heard from zero2tri participants & other members of their experiences in the club. I left feeling excited about a new challenge & within days had signed up to the club. 
The training & time given by all those involved is exceptional. Everyone is so helpful & friendly it is one of the many things about the club that I love.There is always someone there to answer any questions no matter what.
In preparing for our first try-a-tri I was given all the help & information needed emails what's app even being there on the morning making sure that everything was set up & the support was fantastic. Other members of the club also travelled to support us on our 1st attempt. They continued to do at all other events over the course of the year. All the different training sessions – swimming, turbo, running – is a great help in improving all areas.
Open water swimming was a new thing for me. I missed the first few sessions of open water training & with the aquathons coming up wasn't certain about taking part in them. But with the help & encouragement from other members of the club I was able to compete in two of them. Another 1st.
My first triathlon was in July on home turf in Lanesboro taking part in the Two Provinces Triathlon. It was a great feeling to take part & cross the finish line. The event is very well run & organised & the support is second to none. I also got to take part in the Iron Dad Challenge when the club welcomed Declan Loy to Lanesboro as he travelled around Ireland.
In August I took part in the charity swim that the club organised. Another 1st as I certainly never thought I would swim that far when I started. Having done that it lead to the idea of doing Gaelforce Killary open water swim in the fjord. It was amazing to swim in the fjord if it was a tad cold. Another 1st.
My first year in Lanesboro Tri Club has been an eventful one. I've made new friends had lots of new adventures & look forward to many more as I join the club for another year. It is a wonderful friendly welcoming club that I'm proud to say I'm a member of.
Amanda Horkan
---

Lanesboro Tri Club will be running their zero2tri programme again next year. If you are keen to get started before then, please get in touch! Contact us by email at exec@trilanesboro.com.
If you are interested in finding out more, we'll be hosting a lauch night for the 2020 programme in our club rooms on Saturday 11h January.