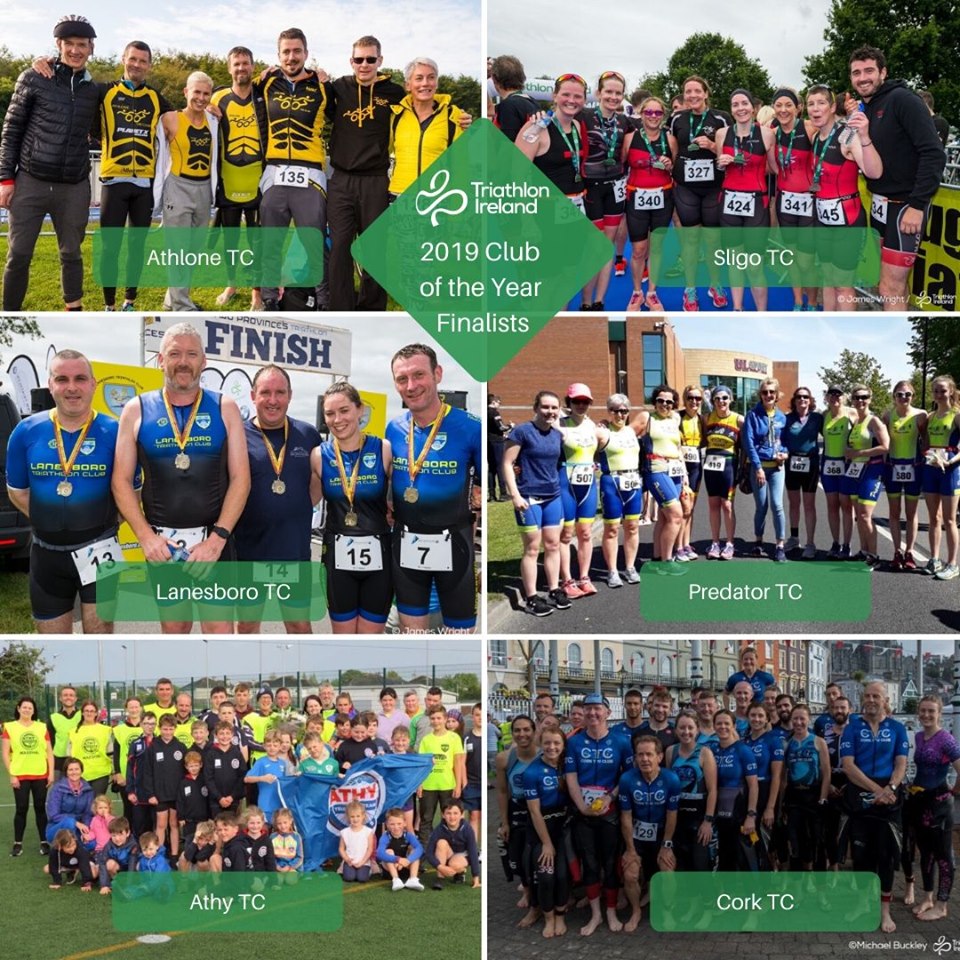 Lanesboro Triathlon Club are delighted to be one of the six finalists for Triathlon Ireland's 2019 Club of the Year award! The other clubs up for the award are Athlone TC, Sligo TC, Predator TC, Athy TC and Cork TC. The winner will be announced at Triathlon Ireland's annual awards night on Saturday, 23rd November.
The Club of the Year award recognise triathlon clubs that have performed in an outstanding manner over the course of the last 12 months. This includes carrying out successful participation schemes, promotion of triathlon as a whole, community involvement, good governance and planning for the future.
Lanesboro Triathlon Club has excelled in all these areas. Our zero2tri programme has had a successful second year with the club taking on 27 new members in 2019. The new members have exceeded expectations, entering and completing many races over the summer, with 18 taking part in our own race…
The annual Two Provinces Triathlon and Kidathon continued to live up to the high standards set in previous years and was again part of Triathlon Ireland's National Series. The success of the race is in no small part down to the support we receive from the people of Lanesboro and Ballyleague. In return, the club made contributions to the three local tidy towns committees and our August Ironman Distance Charity Swim raised money for the Longford and Roscommon branches of the Alzheimers Society.
2019 has also seen a move to new premises with the opening of our new custom built gym in Lanesboro. The winter training begins on Monday 4th November with a strength and conditioning session.
All-in-all, it's been another great year and we look forward to our 10th anniversary in 2020, confident that it will be just as good!