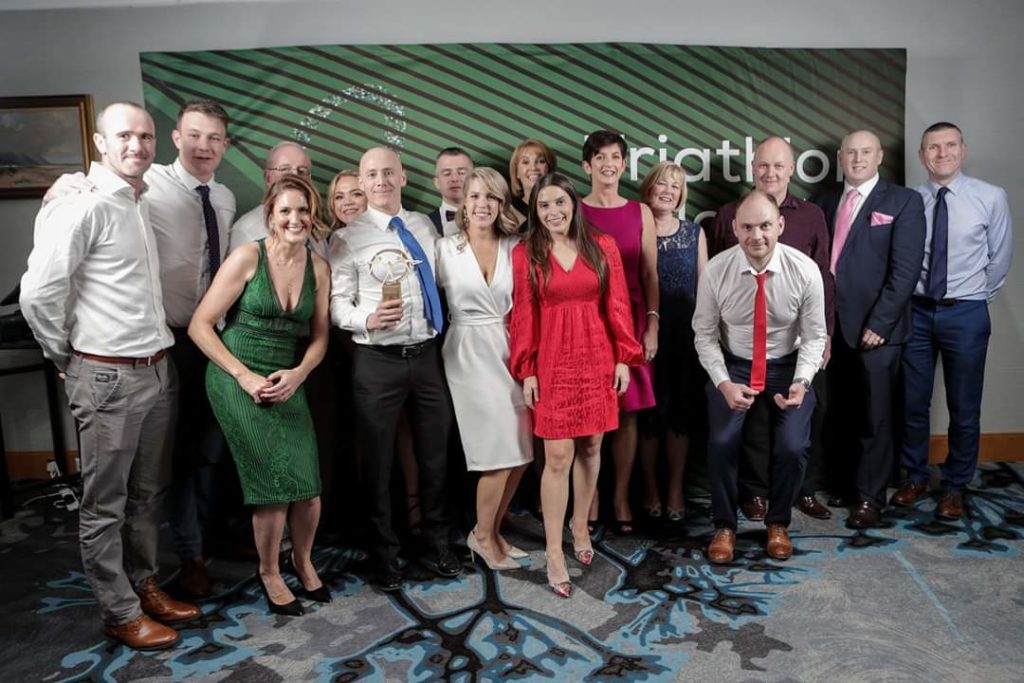 Lanesboro Tri Club are beyond proud to say that are the Triathlon Ireland 2019 Club of the Year! The award represents the culmination of 10 years of hard work and dedication of the various committees and of course members.
It is also dedicated to the local communities of Ballyleague and Lanesboro who have come out in force to help us with the Two Provinces race in July. We are overwhelmed by the good will and congratulation by other clubs and would like to thank you all.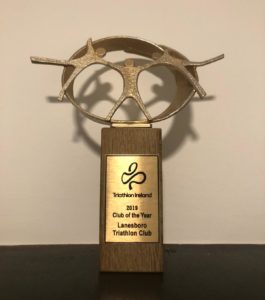 This year, the club has moved into their new club rooms – the first of its kind in Ireland – and had a second successful year of our Zero2Tri scheme to introduce new members to triathlon.
Next year, on Saturday 11th July 2020, the club will host the 10th annual Two Provinces Triathlon which will be part of the BMW Triathlon Ireland National Series. The race is also the Paratriathlon National Championships and Intervarsity Triathlon National Championships. The Two Provinces Kidathon takes place three evening before, on Friday 10th July 2020.
We now look forward to our 10th anniversary and many more years of swimming, cycling and running!