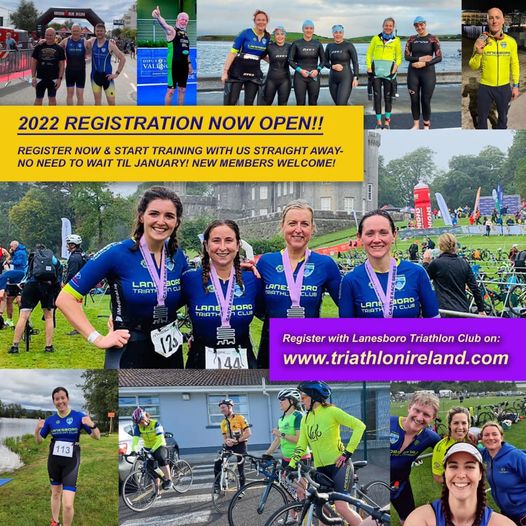 Lanesboro Tri Club is now open for 2022 Adult & 18-23yr old Membership! New and existing members are welcome to log onto www.triathlonireland.com & click "Get Involved"- "Find a Club" and "Join" Lanesboro Tri Club!
Choose a membership that suits you- racing or training only. Join now to get 6 weeks of extra training in 2021 as part of your 2022 membership! You can start training with us straight away! Complete beginners are extremely welcome- no triathlon knowledge needed!
See our Membership page for more info, and please don't hesitate to contact us at membership@trilanesboro.com. Junior membership will open for registration very soon so watch this space!